Torture in Ming , Qing China
March 16, 2018 | Posted by Heinz Rainer | Filed under templates, internet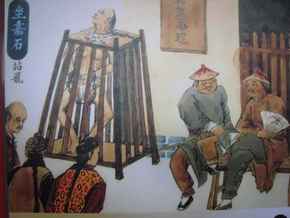 Law enforcement during Qing - , Ming , and Song Dynasties could be best described as draconic, more barbaric than anything else. In the following illustrations one can see a number of different methods delinquents were subjected to. Though illustrations, mere watching makes one shiver at the thought of horrific punishments those condemned were subjected to.
Considering the crimes committed ( prostitution, theft, murder ) the punishment was handed down without mercy.
In view of the graphic expressions viewers discretion is advised . These pictures are not for republishing
Interrogation in ancient China
March 15, 2010 | Posted by Heinz Rainer | Filed under templates, internet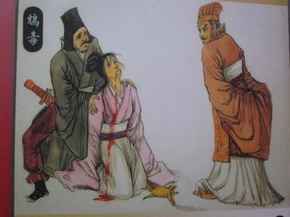 For information only. We must remember the past in order to appreciate the present.
Torture techniques varied from one local administration to another. One can see the cruelty and inhuman treatments handed out to perpetrators of various crimes and offenses.
Humans were subjected to horrific abuses in the hands of local officials and henchmen.
We apologize if one finds these illustrations abhoring or distastefull, we do so too, yet we find it useful for new generations to remember the past..
READ MORE HERE :
PAGE 2 TORTURE