AFRICASIAEURO
We are AFRICASIAEURO.COM
Are you based in China, India, Pakistan, Bangladesh, Indonesia ? We like to hear from you. Please send us an email on our company email stating your name and details. We would like to know about how you found our pages as well as your user experience on our repository ( above link ).
Thank you for your cooperation.




SPINNING MACHINERY
OE - RING - FRICTION - DREF - AIRJET - CABLING - TWISTING - WINDING ETC.



WEAVING MACHINERY
SIZING - WARPING - RAPIER - SHUTTLES - AIRJET - WATERJET - MULTIPHASE
FINISHING MACHINERY
STENTERS - DYEING - DENIM - WASHING - SANFORIZING - MERCERIZING - PRINTING - TRANSFER - ROTARY - HT - ETC.
LINKS TO OUR MACHINES :
SPINNING MACHINES
WEAVING MACHINES
DYEING MACHINES
PRINTING MACHINES
FINISHING MACHINES
TRUCKS AND GENSETS
VARIOUS
ALL MACHINES
NEW OFFER MACHINERY
1. Polyester Molton Polymer Plant for Textile Grade Filament Yarn

Make: DuPont(U.S.A)+Doray(Japan)
Year:1983
Product quantity:240ton/day

Polyester Filament Producing facilities 1 lot
Make: Itochu(Japan)
Year:1983

Conveying System: 1 set
Make: WAESCHLE(Germany)
Year:1983

P115-25A Horizental Type Extruders: 6 sets
Make: Japan steel(Japan)
Year:1983
ALL DETAILS HERE - SPINNING LINES

PICTURES :
MORE ON IT HERE
RPR TWO - FOR - ONE
7 RPR two for one twister, type GC 96 D, yoc... CONTINUED HERE ..
africasiaeuro.wordpress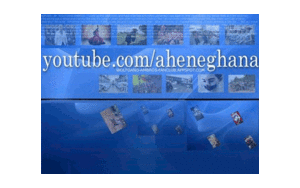 Africasiaeuro Counter