AFRICASIAEURO YOUTUBE
More videos on : youtube.com/aheneghana


OCSTER 1 sTEP BACKUP SOFTWARE

AFRICASIAEURO uses the best backup software for its business and private data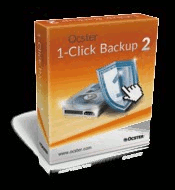 Scenes shown in slideshow mostly showing Taiwan's East Coast. Pictures shot on location of Yilan from above in Mr. Brown's Castle overlooking the South China sea.

Below showing a selection of Videos have been recorded on location such as : China, Thailand, Malaysia, Vietnam, U.S., Taiwan, Hong Kong, France, Austria, Italy, and other locations around the world. We hope you will enjoy watching them.

If you have any comments please do send us an email: You can click on the email Logo below and send us your opinion and comments.




Welcome to our video page on africasiaeuro.com



OUR PRIVACY STATEMENT : CLICK HERE
AFRICASIAEURO YOUTUBE CHANNEL
Our youtube channel is made of various genre videos and flim clips recorded at various locations around the globe.

This year s theme is mostly about ITMA2015 in MIilan Italy. This event happens every 4 years and draws spectators and visitors from all parts of the globe.
For the first time we are posting videos from the show, with simple narrations to be followed up.

Also a highlight of ITMA 2015 forms the dinner at the prestigious Palazzo Parigi in Milano, and the subsequent musical interactionns by world renowned Tenor Paco di Luca and Soprano Lorena Gioia.


Further below one can watch videos from Thailand, and China, Africa, the Far Eastl. We hope you find something of your liking.

best wishes

AFRICASIAEURO



TIBET




ADVENTURE

JOHANN




PFUISI

SALZBURG




AUSTRIA

JOHANN




'ACCORDION'

GHANA




AFRIKA

SLOVENIAN




RHAPSODY

BANGKOK




COUNTDOWN

SLOVENIAN




RHAPSODY

NHATRANG




VIETNAM

HOCHIMINH




FLOODS

DENVER




HALLOWEEN

HENRY




AFRICAS

EBOLA




COUNTRY

EBOLA




FILES

MARIOS




PIZZA
Please read our privacy statement policy