AFRICASIAEURO YOUTUBE
Youtube videos on youtube.com/aheneghana


OCSTER

AFRICASIAEURO uses the best backup software for its business and private data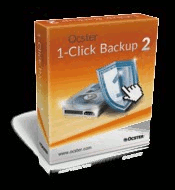 These videos have been recorded on location such as : China, Thailand, Malaysia, Vietnam, Taiwan, Hong Kong, France, Austria, Italy, and other locations around the world.






Welcome to our video page on africasiaeuro.com


BANGKOK BLUES
NEW FEATURED VIDEO :



Bangkok Thailand s Blues Band " MV Blues " featuring some cool rock music from the seventies and eighties. They caught my attention whilst playing at one of their venues at Khaosan Road Bangkok ( reachable by boat from Thaksin

bridfe peer ). Playing at night during weekends Soi Rambutri ( adjacent to Khaosan road ).
Also included as from today are our Tibet videos. These were recorded in areas of Gharze and Kham. See below our first clip.


ABC CHANNEL
CHANNEL 5 NEWS
OUR PRIVACY STATEMENT : CLICK HERE
CLICK VIDEOS




TIBET




ADVENTURE

JOHANN




PFUISI

SALZBURG




AUSTRIA

JOHANN




'ACCORDION'

GHANA




AFRIKA

SLOVENIAN




RHAPSODY

BANGKOK




COUNTDOWN

SLOVENIAN




RHAPSODY

NHATRANG




VIETNAM

HOCHIMINH




FLOODS

DENVER




HALLOWEEN

HENRY




AFRICAS

EBOLA




COUNTRY

EBOLA




FILES

MARIOS




PIZZA
CLICK VIDEOS

MARIOS




RISOTTO

GHANA




BEACHES

CHRISTIANE




MOURON

CHRISTIANE




MOURON

CHRISTIANE




MOURON

CHRISTIANE




MOURON

MALAYSIA




NEWYEAR

TEXTILE




MACHINES

VIENNA




CLASSICS

HUNGRY GHOSTS




FESTIVAL

WOLFGANG




AMBROS

ALYSSA




MILANO
CLICK VIDEOS

PADUA




SUMMER

BIOMASS




PRODUCTION

GHANA




EWE MUSIC

SLOVENIA




HILLS

BIBIE




UNPLUGGED

TREASURE




ISLANDS

GHANA




LIVE MUSIC

TREASURE




ISLANDS

TREASURE




ISLAND BOAT

MALEK




CRAYEM R.I.P.

SALZBURG




AUSTRIA

FLAMENCO




DANCE
CLICK VIDEOS

SOUL




TO SOUL

DANCING




WITH DON

BAMAKO




MALI MUSIC

TAIWANS




VOLCANOS

DOBET GNAHORE




ACCRA

GHANA




STORM

HANGZHOU




CHINA

MALI




BLUES

THAILAND




SPEEDBOAT

KING COBRA




DINNER

COCONUT




CRACKING

MACHETE




OPENS COCONUT
CLICK VIDEOS

MALI




TRADITIONAL MUSIC

APP




I SAY HEY

LIONEL




RICHIE SONG

REAL




ITALY PIZZA

LES




NUBIANS

LES NUBIANS




LIVE

CHINESE




ERHU

SOUND




OF MUSIC

KAIFENG




CHINA

FUNNY




BANANA

DANCE SING




EWE GIRL

CHEUNG CHAU




ISLAND
CLICK VIDEOS

BEIJING




TRAFFIC

BURKINA FASO




KORA

TIANMEN




FORBIDDEN CITY

WONHYO




POOMSE

TANGUN




POOMSE

RUSSIA




DANCERS

KOREAN




DANCERS

GHANA SEXY




SINGER

TEPPANYAKI




MASTER CHEF

CHINESE




ERHU PLAYER

CHINA




MAJONG STAR

MACAU




JETFOIL


CLICK VIDEOS

RENEWABLE




ENERGY MACHINES

GUNAGZHOU




SINGING STAR

GEISHA




DANCERS

KOREAN




TAEKWONDO

SHAOLIN




KUNGFU

SHAOLIN




JUMPERS

SHAOLIN FLAG




CEREMONY

CHINESE TEA




CEREMONY

SOUL TO




SOUL

POLY




STONE

BANGKOK




BLUES

BURKINA




FASO MUSIC



CLICK VIDEOS

NANA YA




GHANA ARTIST

KWAKU BLUES




HARMONICA

SHAOLIN




MASTER

PHAD THAI




MASTER

BIBIE BREW




LIVE

BEIJING




DUCK

IVORY COAST




' BOTI '

BEIJING STYLE




BREAKFAST

SNOWSTORM




DENVER

SNOWSTORM




DENVER II

THAILAND




RICE FIELDS

AUSTRIA




NEW YEAR



CLICK VIDEOS

SONGHKRAN




FESTIVAL

KTV SHOW




THAILAND

PEACEFUL LAKE




THAILAND

HALLOWEEN NIGHT




DENVER

BIBIE BREW




LIVE

BIBIE LIVE




ALLIANCE

MANGO PLANTATION




GHANA

AFRICAS




GREATEST HUNTER

DREAM OF




SHANGRILA

SAN BERNADINO




CHIASSO HIGHWAY

SHAOLIN WARRIOR




KUNGFU

GOLD ART




SKILLS

CLICK VIDEOS

VEGETABLE OIL




MACHINES

AYUDHYA THAILAND




RICE FIELDS

KHAO YAI




THAILAND

TAEKWONDO




CHAMPIONS

KHAO YAI




THAILAND

NICE COTE D'AZUR




DRIVE

AFRICAS




SAVANNAH

AFRICAN




BUSH 1

AFRICAN BUSH




OPENS COCONUT

BIBIE BREW




'NATURE BOY'

MACHETE




OPENS COCONUT

BIBIE UNLUGGED




REHEARSAL
RUTUBE

VIDEOS Please read our privacy statement policy