Author:
Heinz Rainer
Admin Africasiaeuro.com photography https://aheneghana.photoshelter.com/archive - Publish books https://amazon.com/author/heinzrainer - Travel and textiles - AFRICASIAEURO.COM - Favorite countries : Bahrain, Thailand, Malaysia, China, Macau
fb gets a lot more
More than what is known to most already – another unpopular move by FB?
It seems ambitions run high with FB. Need more data yet.
Security is everyone's concern in computing, especially when it comes to mobile devices – albeit not only. When it comes to VPN services, we want to make sure they deliver what they promise.
Overall usage of VPN services has increased over the past years, and internet users often look at VPN as a way to keep one's traffic safe.
Yet FB's new VPN service, which has now rolled out for iOS devices, is quite a different thing than other standard services.
Called 'Onavo Protect' (from a company Facebook purchased in 2013) explicitly gives itself permission to mine your data. Stacked underneath the "Read More" link, you'll find the following:
'As part of this process, Onavo collects your mobile data traffic' ( HERE WE GO AGAIN ). And it continues: 'THIS HELPS US IMPROVE AND OPERATE THE ONAVO SERVICE BY ANALYZING YOUR USE OF WEBSITES, APPS AND DATA. Further, it is stated : 'Because we're part of Facebook, we also use this info to improve Facebook products and services, gain insights into the products and services people value, and build better experiences'. Wow is all I can say. Or rather: Why am I not surprised – yet again.
Carefully evaluate these statements. In the name of web security – namely to provide safety, Facebook gets to analyze which apps you use, which websites you visit.
If a new app starts to become popular, FB will know about it based on data harvested from user devices.
Watching any other Video channel instead of Facebook Video? FB is all ears to know. When this feature is integrated into Facebook's iOS app, the application also states that it provides an additional level of security to all your mobile traffic. ( Get this )
Would you go for a VPN service of this kind? I certainly will not. Onavo is in for trouble before it can even get started.
If iOS deploys new features that others like, similar options are going to be listed up on Google stores with Android.
It is FB seeing a successful company and just copying its work, amongst other 'features'. FB is attempting to find out where its next challenger is going to come from. Plus snoop into your life again more. Since many people use VPNs to increase privacy and security, this is outright deception.
It gives the name acronym – Virtual Private Network – a bad aftertaste. FB leaves out the "privacy" portion thinking nobody notices and hopes noone pays attention.

GEO – UNBLOCKING THE EU
Most consumers will be unaware of what ' geoblocking ' means.
Geoblocking was introduced by the European Union and it meant that consumers living in countries within the EU were re-directed if they wanted to buy products or services from other countries within the EU.
FINALLY VICTORY FOR CONSUMERS
Now it seems this will change since Brussels will stop geoblocking for consumers who want to buy products or services online within the EU.
According to the latest news, the new rules will boost e-commerce which supposedly will be to the advantage for consumers and businesses.
EU BODIES AGREE
Yesterday the EU Parliament, the Council and the Commission have reached an agreement to end geoblocking.
In essence, this means consumers living in the EU can now buy products online and buy services across borders, just like they do in their home country.
Of much significance: Consumers will no longer be required to pay with a debit or credit card issued in another country.
This is great news for all customers. As result websites will not re-route customers to other sites any longer.
Whether physically entering a store or shop in another country or shopping online, all consumers will benefit from the new law.
Next target is to reduce prices of cross-border parcel delivery.
A new challenge to firms since they have to deal with more foreign customers.
For example, a person in Austria can buy a trip directly to an amusement park in France without being redirected to an Austrian website.
FURTHER RULES
Traders are however under no obligation to sell to other countries, and prices are not being touched.
FURTHER NEWS – TRAFFIC FROM FB ? – SMILE
Take the last post on Google and FB
There are further developments compelling us to mention our earlier article on TRAFFIC GENERATED BY FB VS. GOOGLE.
New changes in FB s strategy will actually open our eyes how FB is dealing with publishers ( blog writers , etc. ).
I mentioned previously I am no big fan of FB. The original cause was questionable right from the start.
READ THIS :
huge changes are underway with the Facebook News Feed and it's important to adjust your strategy.

On Tuesday, I sent a comprehensive analysis of the coming changes to the Facebook News Feed.

At Social Media Examiner, we want to help you understand what's happening and how to revamp your strategies so that Facebook will continue to be a viable marketing channel.

Here's a quick summary of what's going to change:

#1: Less public content will be shown (videos and posts from publishers or businesses).

#2: Reach, video watch time, and referral traffic from Pages will decrease.

#3: Posts will be ranked differently, giving priority to "posts that spark conversations and meaningful interactions between people," according to Facebook.

Here are six things you can do now to improve your chances with Facebook:

Suggestion #1: Post less frequently (I know that's gonna be hard, but it's necessary).

Suggestion #2: Create content that stimulates conversation–meaning comments between fans.

Suggestion #3: Jump into live video, now! Why? It leads to 6x the interactions according to Facebook.

Suggestion #4: Don't ask for comments in your posts. Engagement bait will be demoted in the News Feed.

Suggestion #5: Master Facebook ads. This will be the only sure-fire way to drive people to your site.

Suggestion #6: Learn Messenger Chatbots. Bots will allow you to nurture leads and sell.

This will likely require a shift in your Facebook marketing strategy. And you'll probably have to learn some new tools to carry it out (like bots, ads, or live video).

Social Media Marketing World 2018 (starting on Feb. 28th) can help.

In three days, you'll rapidly discover ways to improve your Facebook strategy, live video experience, Facebook ads knowledge, and Messenger chatbot success.

Don't get left behind. Prepare yourself to face the changes.
NICE SOUTH OF FRANCE INSTAGRAM PLUS OTHERS
Instagram is in
In fact Instagram is on the verge of overtaking FB.
If you see its potential you are not wrong sided. Instagramers are all over the world. Their desire to show their personality, express their passions are simply put without limits.
Much has been said about social media. Then you should know what the experts say : Wolf
Instagram has never been hotter!

It's leaving everything, including competitors like Snapchat, in the dust…

… and minting NEW Influencer millionaires every single day.
Sure not everyone will ride a Lambo or MCLaren like he does as a result of instagram – though everyone wishes to – yet each instagramers wants more followers and likes. Day by day. It's almost addictive posting your pictures.
INSTAGRAM IS the best platform for photographers. Name me others. Sure there are imgur, and photoblog, and yahoo, but instagram is tops.
The ONLY contender coming fast behind instagram is GOOGLE PHOTOS. Combined with Google's powerful search engine, and Google maps, Google Photos is a serious challenger, though it will take some more efforts to reach where Instagram has reached.
Hey, you should use the two to your best advantage.
The possibilities are almost limitless.
INSTAGRAM NICECOTEDAZUR1
PALM FRUITS CARRYING GIRL GUINEA WEST AFRICA
FLOWERS ART AT COURS SOULAYA NICE SOUTH OF FRANCE
NICE PROMENADE ANGLAIS NEAR CASTLE, SOUTH OF FRANCE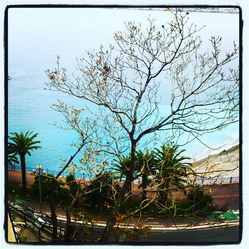 CANNES LA CROISETTE HARBOR SOUTH OF FRANCE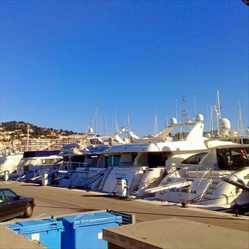 VIA : NICECOTEDAZUR1
DAVOS CANTON OF GRAUBÜNDEN Switzerland
All eyes are once again set on the tiny town of Davos
In the Canton ( province ) of Graubuenden, Switzerland one can find an array of small towns nestled between the Swiss Alps.
Access to the mountainous region is via car or train and car, except for those who prefer to take their own helicopter.
BELOW CANTON GRAUBUENDEN IN SUMMER 2017
Apart from its beauty there are also some concerns in and around Davos.
From the perspective of President Doris Leuthard, the World Economic Forum is important for Switzerland. But Davos should be careful with its hotel rates. They have risen to extremely high levels.
Asked by a journalist from Graubuenden whether the WEF could be implemented elsewhere than in Davos, the President said on Friday that Davos was now fully established. It would therefore make little sense to relocate the event to another city. In addition, the unique mountain scenery offers the WEF guests an additional incentive to participate.
"But you have to be careful in Davos with the prices," said Leuthard to the address of the city. "You do not do any good for Davos". The same problem exists in Geneva: some would demand "shameless" hotel prices. That worries the entire Federal Council. "Switzerland is otherwise very expensive."
The press corps of the US president has already landed. This Wednesday morning in Zurich-Kloten, around three dozen of the nearly 120 reporters who accompany Donald Trump (71) on his visit to the World Economic Forum (WEF) arrived.
Two buses took them to Lenzerheide GR. For Davos GR, no free beds could be found in Davos GR for the media train of the White House. Now the journalists commute daily for an hour through the Landwassertal to the WEF.
Tomorrow another start of the world economic forum takes place in Davos.
Trump will see less of Switzerland than the reporters. He will land, travel to Davos, meet politicians and managers in windowless rooms, eat, sleep, make a speech, and then leave again. Not at his side: First Lady Melania Trump (47).
Every minute of his journey is precisely defined
After a night flight, Air Force One will land in Zurich-Kloten on Thursday morning. The Boeing 747 will take off again on Friday afternoon. Every minute of Trump's journey is well planned, for security reasons only a few details are known.
If everything goes according to plan, the President will be in Switzerland between 29 hours and 35 minutes between landing and take-off.
From Zurich, Trump flies with the helicopter Marine One to Davos at the WEF, where he will meet several politicians and managers of large corporations. Thursday's meeting with British Prime Minister Theresa May and Israeli Prime Minister Benjamin Netanyahu is confirmed.
In the evening he participates in a WEF reception. After that he eats with European managers. Invited to dinner are bosses of companies, "have already invested heavily in the US," said economic advisor Gary Cohn yesterday. "We want them to continue investing and encourage others."
Trump will meet only four people – including Alain Berset
On Friday, Trump meets with Rwandan President Paul Kagame (60). He has scheduled a fourth bilateral meeting with Swiss Federal President Alain Berset (45). According to several sources it takes place on Friday before noon.
After that, the president should prepare for his speech, which he will deliver in the afternoon at the convention center. Trump wants to encourage the top managers present to invest in the USA.
He will lure with low taxes. Immediately after the speech, he travels back to Zurich-Kloten, from where the Air Force One sent him to Washington D.C. will fly.