HEINZ RAINER
AFRICASIAEURO Textile machines, Rieter Spinning Systems, Winterthur, Switzerland agents, promotion, consulting, Textile machines
Manufactured by:
RIETER.COM
Model:
Spinning system suppliers
Product ID:
AAE*xxxxxx reference
GOOGLE's MOBILE PAGE AFFIRMATIVE LINK
AFRICASIAEURO
NEW MACHINES LISTS
OUR DETAILED MACHINES PAGE CAN BE FOUND HERE
:
AFRICASIAEURO MACHINERY
LATEST MACHINES:
BRUCKNER STENTER
KROMSAN - CANLAR HT DYERS
NICECOTEDAZUR - AFRICASIAEURO
AFRICASIAEURO.COM TEXTILE MACHINES KNOWLEDGE BASE
NEWS BULLETIN
ABOUT SPINNING APRONS
TEXTILETECHNOLOGY BASE : HOW TO KEEP YOUR SPINNING APRONS
IN TOP SHAPE AND MAINTAIN TOP YARN QUALITY :
READ MORE HERE
ITMA 2015 RETROSPECTIVE :
Live performing vdeos at the bottom of this page : TSUDAKOMA, PICANOL,
ZSK, SAVIO, AND MORE TO COME


At the RIETER pavillon, as well as TSUDAKOMA and PICANOL.

A hearty balance of comradeship and professionalism was the motto at
the RIETER stand - dominating the daily performance and Sales of RIETER.

During the day interactions with clients from all over theglobe dominated the scene, including Mega Textile nations such as Turkey, Bangladesh,China, India, Pakistan, Egypt.

Evenings were closed with a Happy Hour, during which refreshments and
snacks were served by attentive RIETER staff and locally hired Italian
staff.

All was extremely well organized by Event Management under the leadership of RIETER s Markus Baumli, who spared no effort to exhibit RIETER as predominant and visionary manufacturer and Systems supplier.
HISTORY

A Renowned Swiss based manufacturer of TEXTILE MACHINES
see article
Much appreciation for organizing the event goes to credit of RIETER, world class Textile spinning machine manufacturer with roots dating back some twohundredtwentyfive years.

We are grateful for their continued support and efforts, in times of economic hardship in countries with challenging political and economic climates, their slogan 'Comfort by competence ' is an important part of RIETER's corporate concept.
NEW INNOVATIONS


We kindly ask you to use the enrolment form listed here : INQUIRY FORM

PAST ITMA 2015
Last year ITMA saw the highest number of exhibitors from China since
its inception, and it attracted thousands of visitors from all across the globe.

Highlights of the fair : RIETER Spinning Systems : Comfort of competence
with new machines and latest innovations: Blowroom, Cards, Drawframes,
Combers, Comfort Spinning Concepts.

The newest models have undergone further step developments and improvements, amongst other top of the range quality innovations : Higher productivity of all spinning concepts, lower energy consumption due to clever adaptation and monitoring systems.

Intelligent solutions for low energy consumption in specific processes, nothing
goes to waste. For further details contact us directly :

AFRICASIAEURO.COM

or email RIETER.

MORE ITMA 2015

WE ARE PART of RIETER.COM, and its incredible sales and marketing
organisation, which remains one of traditionally known excellence..


We are always at your disposal by email :
ITMA2015
ITMA 2015 NOVELTIES

The absolute new speed ( reliable speed ) on ITMA 2015 was presented by PICANOL, renowned Belgian manufacturer of weaving looms.

With operating speeds of 2015 (!!) incredible picks / min rotating speed, Picanol had drawn the most visitors on any loom manufacturers stand.

Observing its OMNI looms one could watch a superior airjet loom running on 1600 mm working width operating at continious 90 % efficiency.

What was outstanding was the relative low vibration levels, as well as relative low noise level at this speed. 2015 picks relate to 3224 m/min weft insertion rate, which amounts to an absolute breathtaking speed..


TSUDAKOMA was the second racehorse of looms which performance went well after the day.


Below some videos of live performing top class looms of PICANOL and ITEMA models.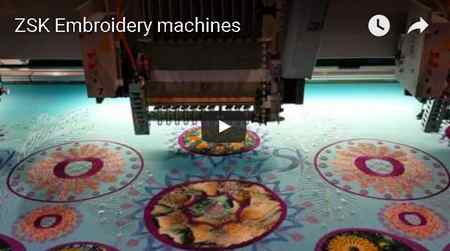 AFRICASIAEURO.COM LATEST SEQUENCE - OPERATIONS NORTH AFRICA - GUINEA - GHANA -


>
---
---