AFRICASIAEURO IMAGES
Showing you photography, links from a number of locations from around the globe. Welcome to visit our associated pages on PHOTOSHELTER INSTAGRAM PINTEREST AFRICASIAEURO S ALBUM. We hope you enjoy watching these pictures with us.
For the latest INSTAGRAM photos please follow our link : INSTAGRAM NICECOTEDZUR1





Welcome to our video page on africasiaeuro.com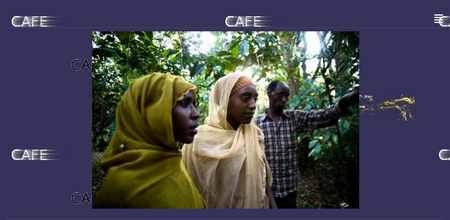 The following slideshow will be an indicator to the various locations and geographical hotspots visited. Amongst them, notably are the Highlands of Sichuan, China, (Also seen on our youtube channel africasiaeuro youtube ; Largest botanical gardens of China ( we called i the garden of Eden for its immense beauty - never seen such natural wonder ) ; Wonderful Thailand , various locations in Thailand ; Laos Republic - country of etreme beauty - with it's waterfalls in the southern province of Paksong ; Secenes of Malaysia - some marvellous scenes from the highlands of Cameron ; as well as lots more scenes . Come and explore our world - AFRICASIAEURO.COM
The following slideshow can be seen on Google Chrome, Opera, Mozilla Firefox, Puffin browser. Please note that flash is not supported by SAFARI browser. If watching on IPAD please use PUFFIN browser - which allows viewing of flash based sites .

Use the buttons to enlarge view ( stand alone view ), manually move forward, or change the time interval as to your needs.


Nicecotedazur on instagram
Nicecotedazur1 on instagram
From left to right : Camino Island, Malta beach ; Village in South Of France Alps ; St. Johns Malta ; girl in Hijab Qatar ;
From left to right : above : Parc de Indochine, Nice Fabron ; Nice Cote d Azur ; Arc de Triomphe Paris ; Cannes South of France ;
From left to right : above : Pembroke, Malta ; Massena Nice ; Cannes South of France ; St. Johns Malta ;
(click image to see detail)


YOUTUBE VIDEOS are from a variety of locations in ASIA, AFRICA, EUROPE, U.S. . VISIT US ALSO ON - http://africasiaeuro.com/youtube - MORE CAN BE SEEN HERE :

YOUTUBE/VIDEOTHUMBS
OUR PRIVACY STATEMENT : CLICK HERE
( Videos below have been recorded on location such as : China, Thailand, Malaysia, Vietnam, Taiwan, Hong Kong, France, Austria, Italy, and other locations around the world. )
Each of the thumbnails below contains a link to a different video clip.

All films have been shot on locations such as :

- GHANA
- MALAYSIA
- CHINA
- THAILAND
- FRANCE

VIDEO THUMBS VIDEO THUMBS VIDEO THUMBS

- AUSTRIA
- GUINEA
- VIETNAM
- MACAU
- HONG KONG
- ITALY

We invite you to ome and watch our videos which have all be recorded with mobile smart phones and are fully amateur videos. MORE VIDEO THUMBS VIDEO THUMBS VIDEO THUMBS


Please read our privacy statement policy