True spirits will survive. Sometimes one needs courage and faith in life. Better even : ' Let courage and faith guide you always. '

There is a saying that a friend and mentor used to advice : ' Life is an echo - it all comes back. The good the bad and the true.

therefore give the world the best you have - and the best will come back to you. - V.V.S. Sharma

Who is V.V.S. Sharma ? V.V.S.Sharma was a great thinker and Expert in our field. He was also a holy Brahmin - a priest practicing

Hinduism. Similarily he practiced Yoga. V.V.S. Sharma is one of the few people who was instrumental in my life. May he rest in peace.

A great personality with enlightening spirit.





10. March 2013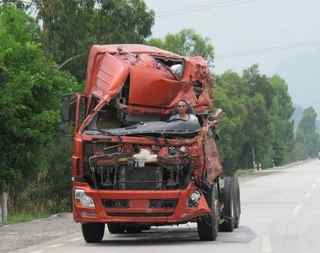 July 14th, 2013

Bastille day

I posted this article on WORDPRESS about Bastille day.. Read on - about Madame Lenormand and ther clairvoyance skills..The said irony is that hundreds of thousands lost their lives tho these savages .. And France calls it : "National day'. People died for crimes they didn't commit, innocent shed their lives. The perpetrators themselves finally were executed or killed. In those days Paris had its own Tabloid news paper, A vicious fellow called



Jacques-René Hébert
who was the editor of a Boulevard newspaper at the time lead the main prosecution against Marie Antoinette. HE vehemntly demanded the queen should be executed.. The trial was unfair as all others were at the time ..
After her corpse was buried in the graveyard - his own followed to the same cemetery - within the year .. One savage less .. READ MORE HERE



We reached another milestone June 16th, 2013
Funny how time flies. Last entry made to this blog was exactly a year ago. In the meantime so much has happened.

H.R. 16.Juno 2013


15. Juni 2012
The longer I experience personal interactions with people the more intensified the feel of enstrangement.
No more do I want to hear sounds and utterings of sheer nonsense from humans around me.
It has all come to a vacuum where I am intolerable towards the imbeciles.
Why does the over prudent dog bury its bones in the endless sand ?
17.08.2012 - Kiev, Ukraine


17.08.2012 - Hongkong, China.
August 17, Hong Kong, (PETA) members, painted green, came to. the famous luxury brand Hermes store placards to protest the. requirements of Hermes .
Chinese menus delicious dishes
africasiaeuro.com
MORE : Link 1 (copy CTRL + C )


Japan imperial museum 1
Japan imperial museum 2
Japan imperial museum 3
Japan imperial museum 4
Japan imperial museum 5

( 01 to ... 09.png )